I've been reflecting further on the article by Davey Alba from yesterday ("Even Google Insiders Are Questioning Bard AI Chatbot's Usefulness" (Bloomberg)) (see [weblink] here), and comments after from Grady Booch, Melanie Mitchell, Gary Marcus, and Jack Krawczyk (the product lead for Bard).
My initial concerns related to the Bard Discord can be found in my quoted comments.
However, the subsequent reporting and comments have raised a distinct set of concerns about explainability, trust, and how users come to understand and use the tool. How might Google help users calibrate their trust and understanding within the tool itself? What is Google's responsibility here? I've long held similar concerns regarding Google's core search products.
The comments from Google employees in the Discord raise concerns about what Google is doing (in the interface itself) to help Bard users calibrate trust, develop awareness of "hallucination" and other limitations, and take on the delegated responsibility for verification.
I'm thinking about these sorts of questions: What is Google doing to support users in developing their own "practical knowledge" of Bard (Cotter, 2022)? Is Google still "upfront about its limitations"? How helpful are the explanations? How do we know?
Currently Bard is labeled as an "Experiment", there is a small disclaimer ("Bard may display inaccurate or offensive information that doesn't represent Google's views."), and the welcome message currently includes a short qualifier: "…I have limitations and won't always get it right…" (see image below).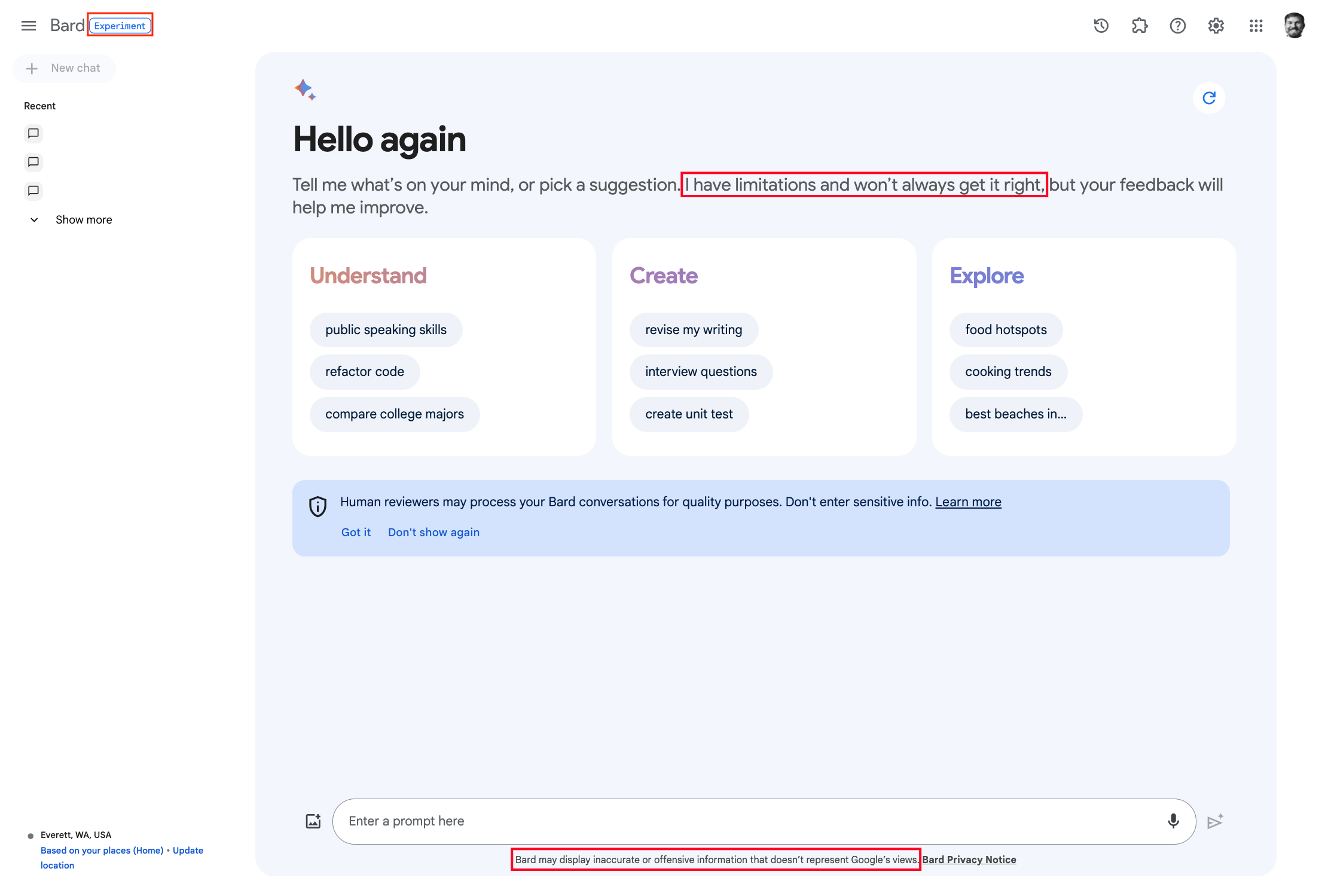 I can't help but wonder how perceptions and usage of the tool might change if warnings like the comments from Google employees in the Bard Discord or elsewhere were presented in the interface. Perhaps if there were bold text that said:
Some Google employees warn:

Bard is "tricky"

Bard is "a pathological liar"

And that "we all have to be responsible in each step along the way"
Here's a speculative design of the Bard main page, highlighting warnings from employees: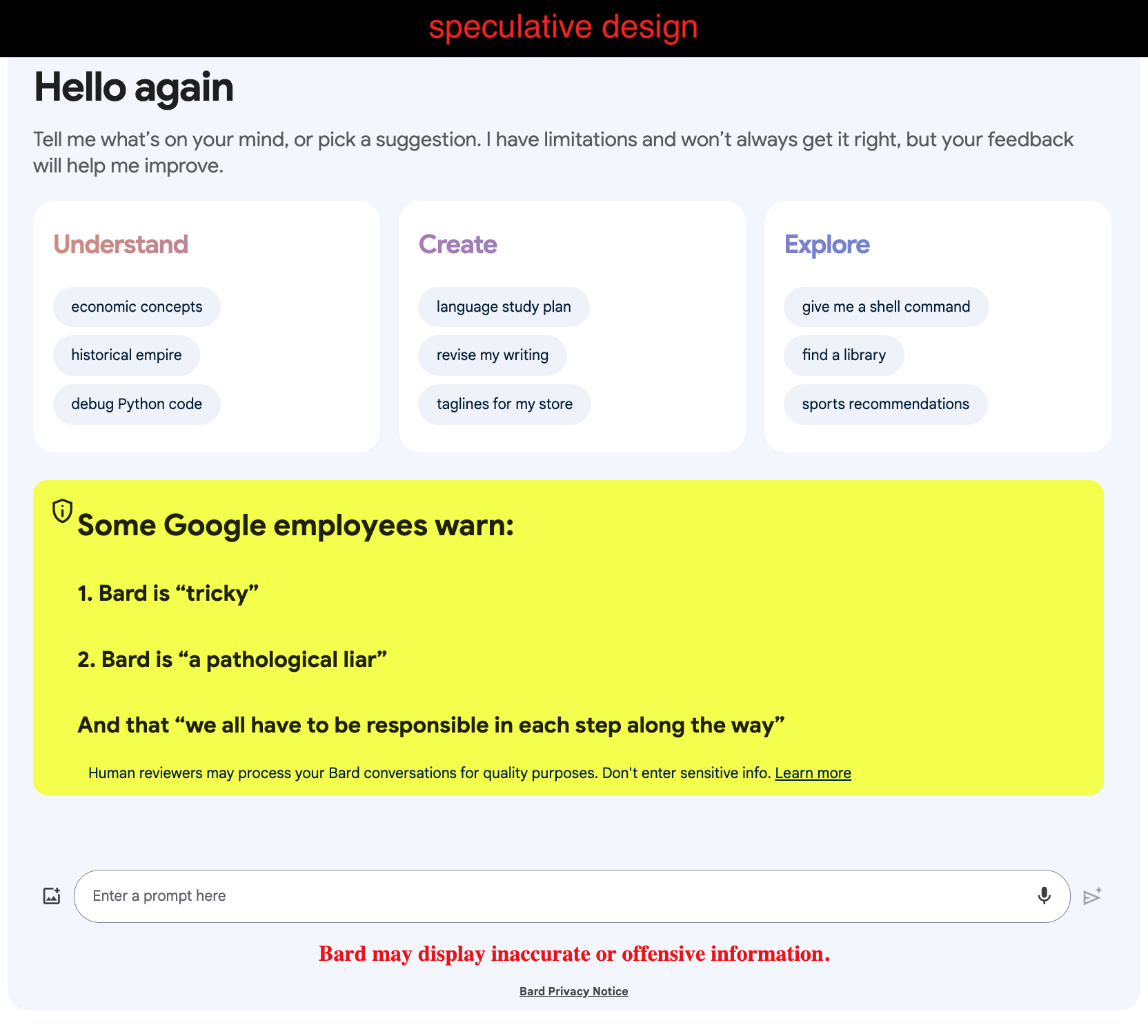 Of course that is entirely unrealistic. But what could be done?
Recommended reading