Seven reasons why perplexity.ai is better than Google search:
No ads.
All the content in one place.
No ads.
You can chat with it and get additional details.
No ads.
Sources are provided with URLs.
No ads.
Here's a screenshot of car reviews, as just one of infinite examples. Perplexity is focused on being the search tool in the age of AI.
I saw a demo from @AravSrinivas at the Synthedia conference hosted by @bretkinsella. I'll have closing remarks.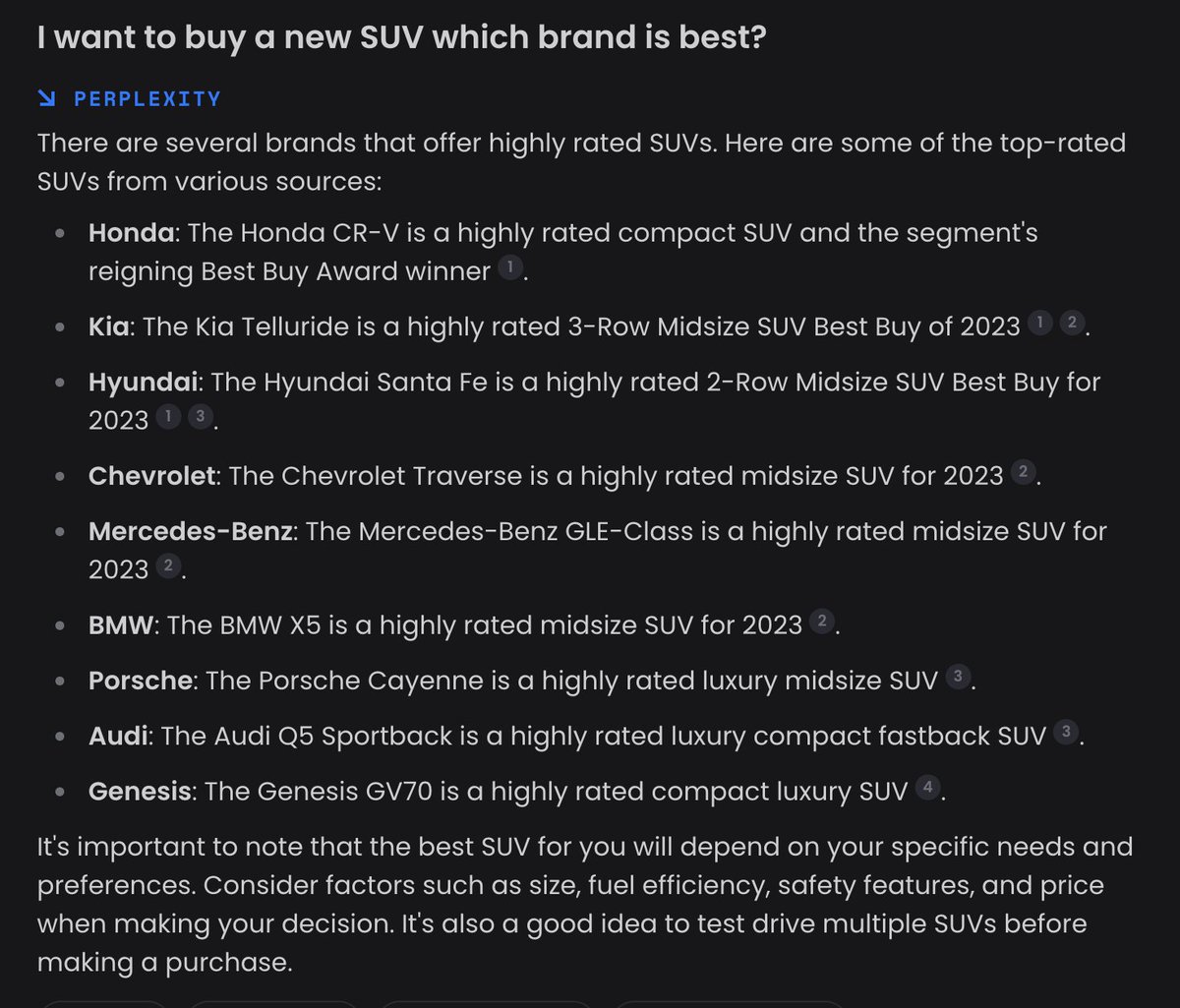 On Twitter Jun 27, 2023